TideSlide in a South Florida Storm side tie up with 2 YS Series TideSlides.


This was a fast moving South Florida storm producing several inches of rain, lightning, hail,
and sustained winds of 40 mph gusting to over 65mph.
The TideSlides kept this 37 Intrepid from slamming around the dock
the way it would have been when it was tied with 4 lines to the dock
prior to the installation of the TideSlides.
Ease of docking and the increased safety loading people and supplies on and off the boat make this a real winner.
Hans K.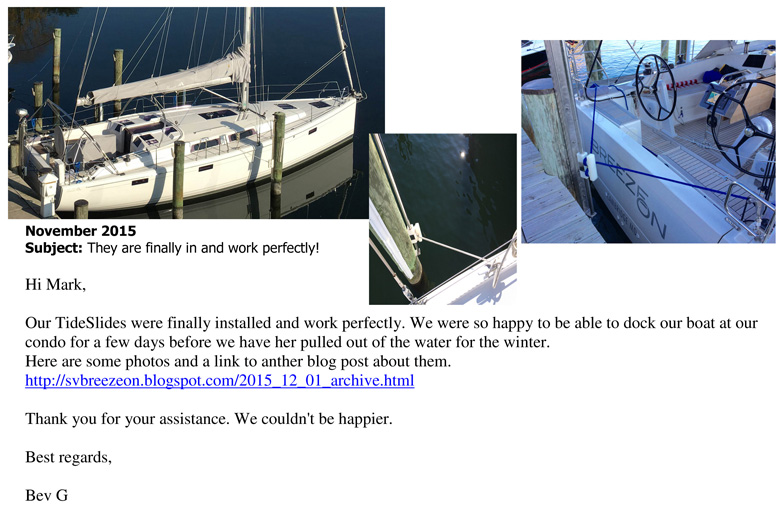 Click here to Check out Bev's Sailing Blog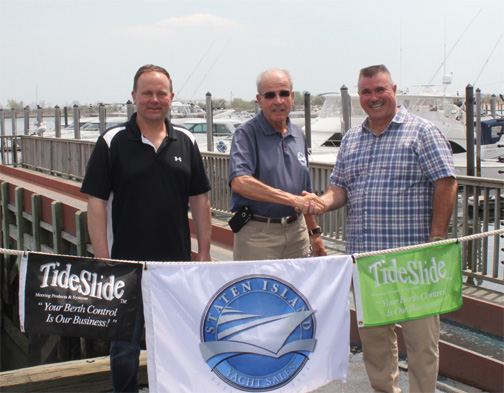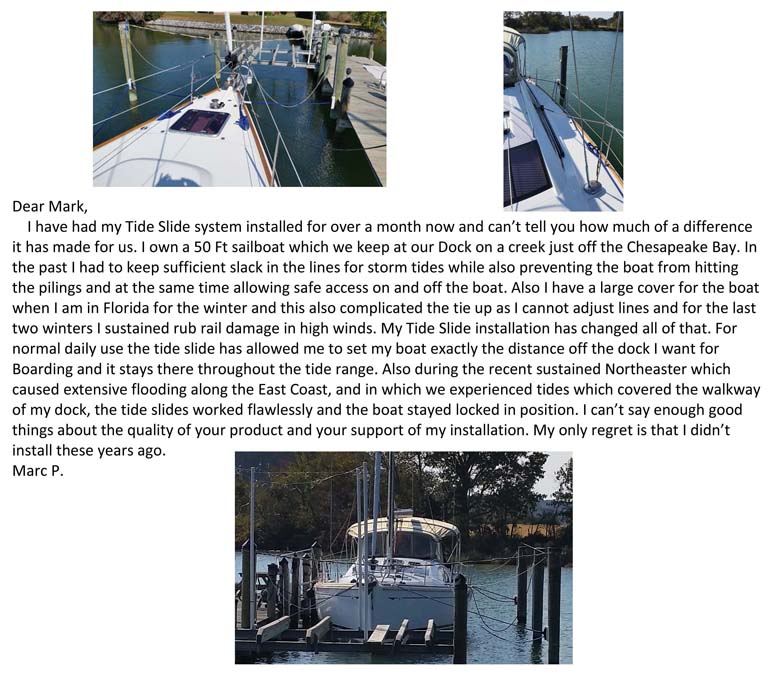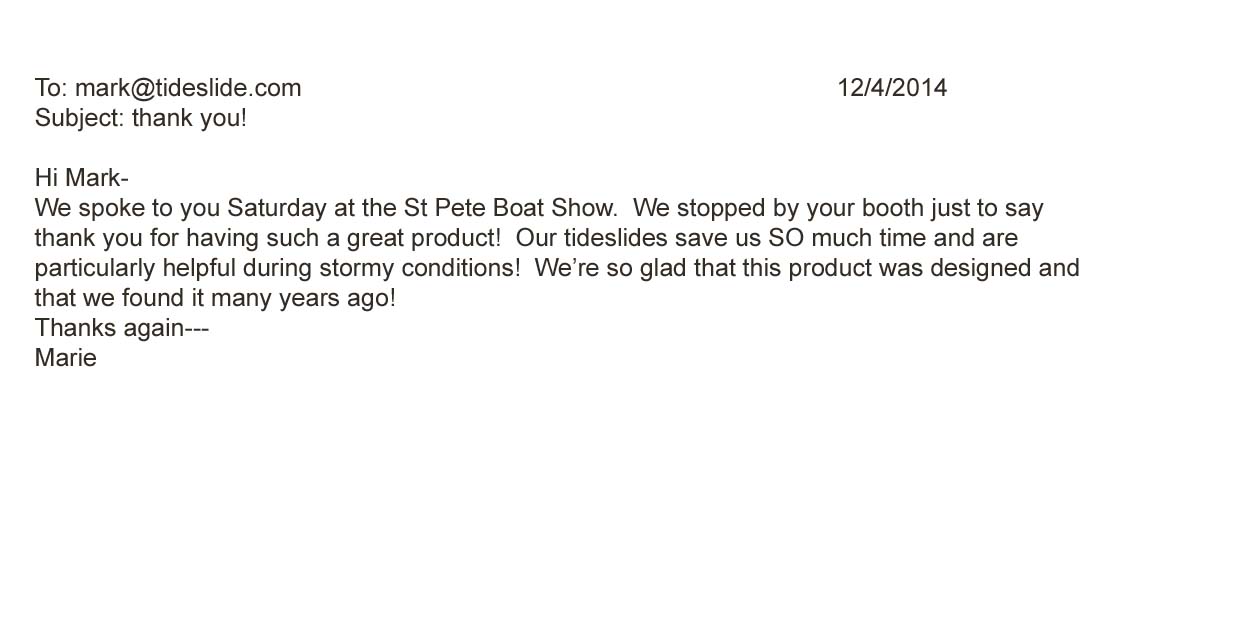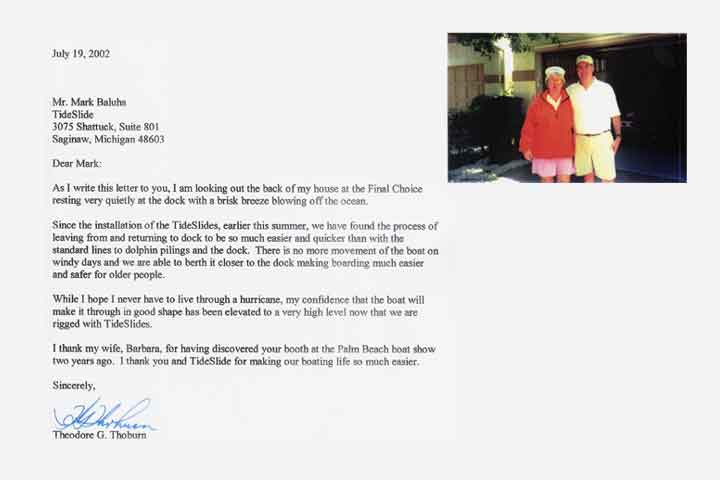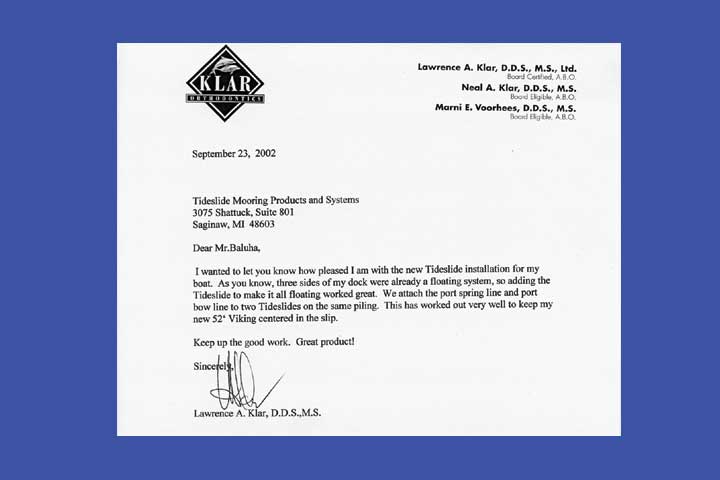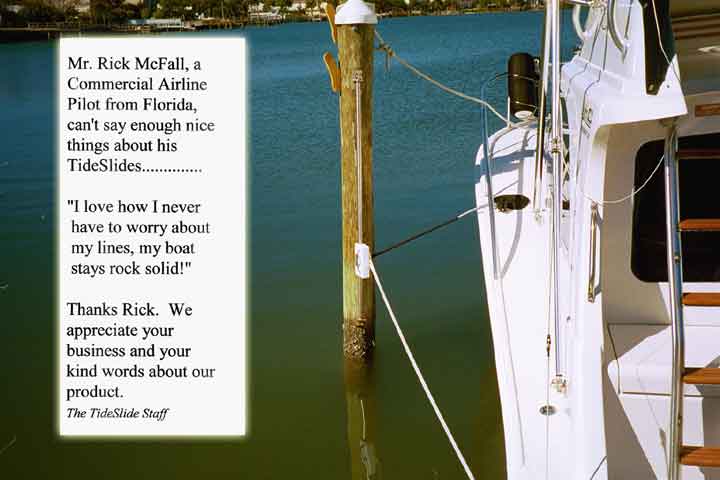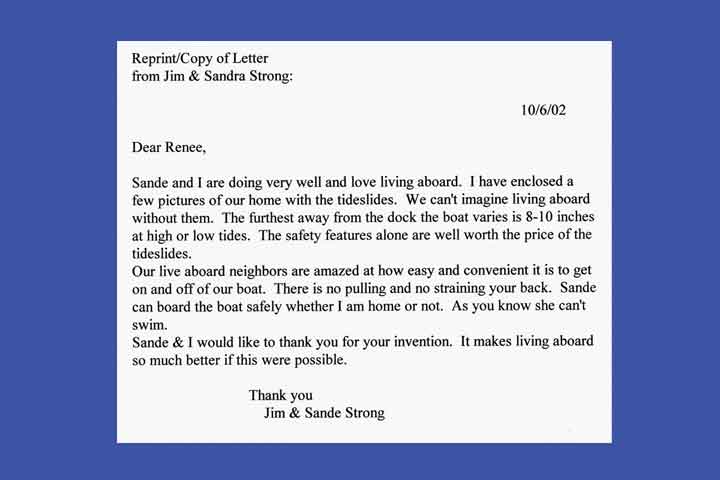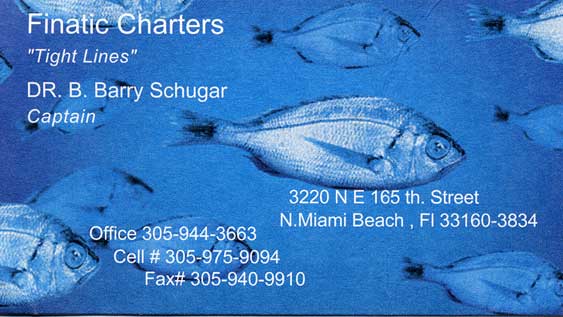 Long time TideSlide user, extremely pleased with performance. Call for reference